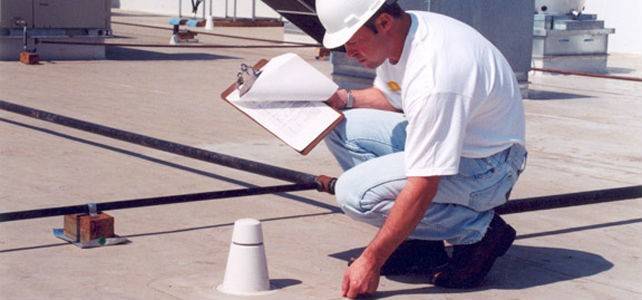 If you think your roof is damaged during a storm, contact us.  We will come out and look at it, take pictures and give you a full report.  Then let you know what to say to your insurance agent about the damage. Also, you will also need to ask about their policy regarding the filing of roof insurance claims for storm damage. Your agent will let you know about the procedures and deadlines. If you need help talking to your agent, we can assist you. We will also be glad to meet the adjuster on the roof and point out what we found so you are fully compensated.
Roof Insurance claims for storm damage to your roof
We can explain to your adjuster, in detail, exactly what damage was found during our inspection and the date of the occurrence. If your roof is leaking, it will need to be repaired or replaced immediately to avoid further damage to the interior of your home.
We can get a crew out right away to patch holes with waterproof plywood or a tarp until it can be properly repaired. It's important to inform your agent of any repairs that need to be made. We are experts at insurance claims for storm damage and will help you get the maximum claim amount you are entitled to. In most cases, we can get your new roof put on at no cost to you.
After you contact your insurance agent, you will be contacted by the department that handles roof insurance claims for storm damage. Then an adjuster will contact you. They will want to see the damage, so we take photos of what we find and will provide them to the insurance company. So they can give you an estimate on the cost of repair or replacement.
Get A Roofing Contractor
You may then begin the process of contracting the work out to a professional, once you receive an estimate from your insurance company. Ask them to provide you with a projected cost once they have reviewed the damage. When you call the contractor, explain that they will be paid by your insurance company's claims department, which handles the payment of roofing insurance claims for storm damage.
sometime, people get extensive storm damage to their Nashville home only to learn that their policy did not cover roof insurance claims for storm damage.
If you live in an area of Nashville or the surrounding area, where storms, especially those known to create a lot of damage. Ask your agent to explain exactly what is covered in the event of a loss.
For instance, if you live in an area that is known for hurricanes, tornadoes or flooding, these are all factors that could cause major damage. And the policy regarding roofing insurance claims for storm damage needs to be clearly defined.